Equipment
The base model of Kulba Woody includes basically everything you may need for either a spontaneous weekend break or a planned long-term adventure. Upgrade options are available for extra comfort and functionality.
Standard equipment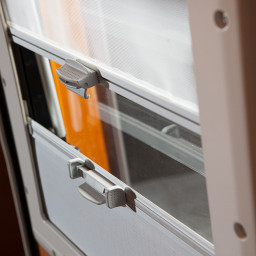 2x side windows
With mosquito nets and blinds.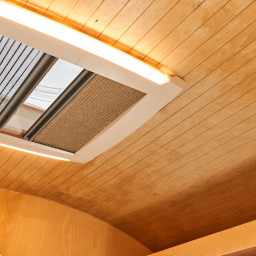 Roof window
With forced ventilation and integrated LED light.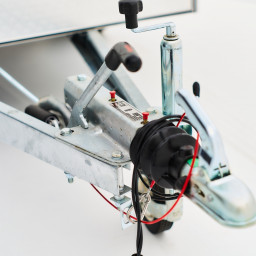 Overrun brake
Allows a speed of 100km/h.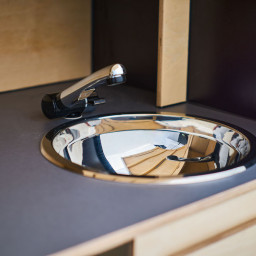 Water supply set
Includes a tap, a stainless steel sink, and a 12V pump.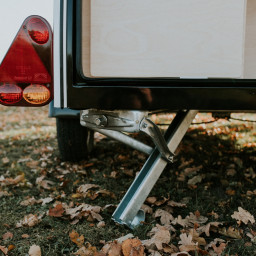 Steady corners
For levelling your Kulba.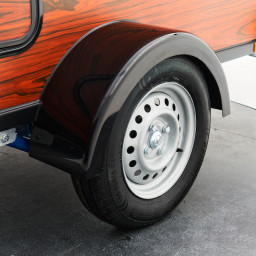 13" steel wheels
With M+S tires.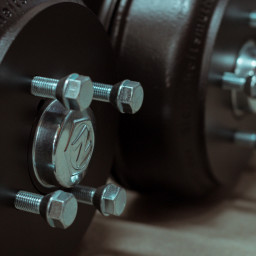 Torsion axle with brakes
For safer towing.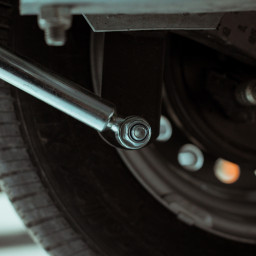 Shock absorbers
For smoother ride.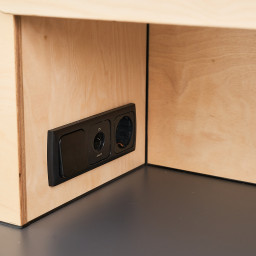 12V/220V/USB sockets
In the cabin and in the kitchen.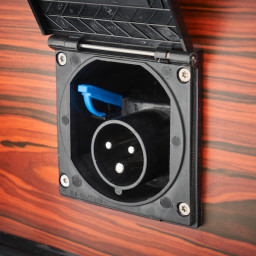 External 230V outlet
CEE standard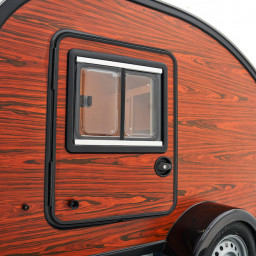 2x doors
On both sides of the cabin.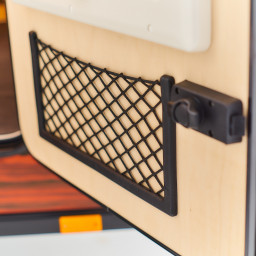 Storage nets
On the doors from inside.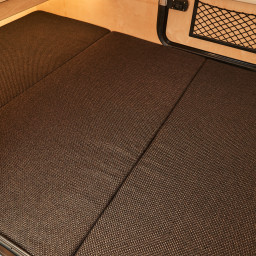 Mattress
3-piece + backrest.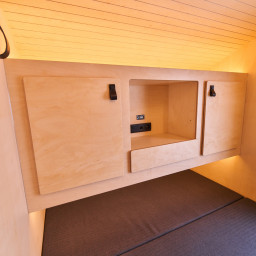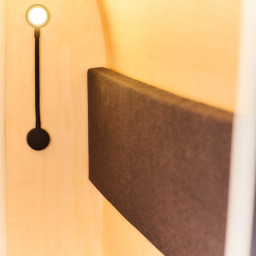 2x reading lights
Flexible, dimmable.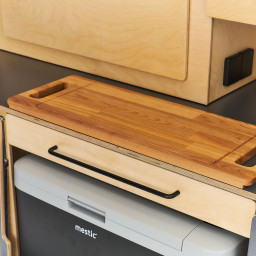 Cutting board
You'll find it in the kitchen.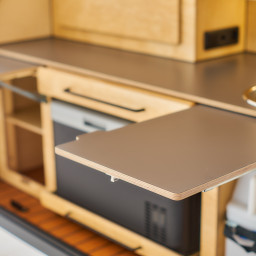 Folding tables in the kitchen
Extra surface where you can put your stuff.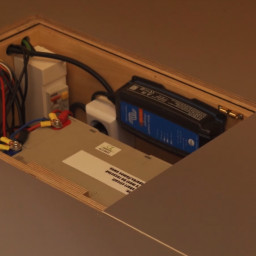 60Ah battery and a charger
AGM Super Cycle.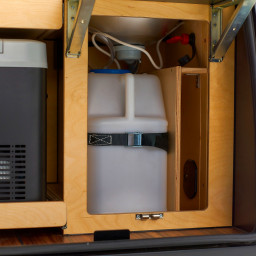 Fresh water container
Portable, 10L.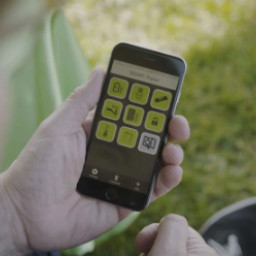 E-Trailer Starter package & App
Includes smart sensors: E-Connect, E-Level, E-Volt.
Upgrade options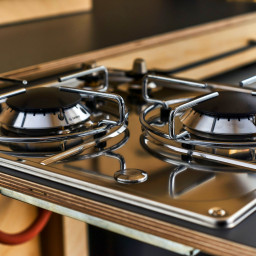 Gas cooker
Built-in with two burners.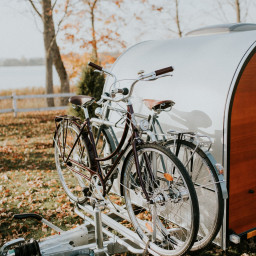 Bike rack
For two bicycles.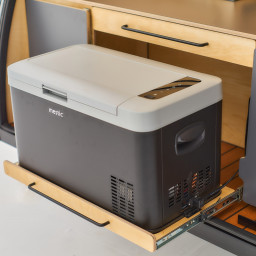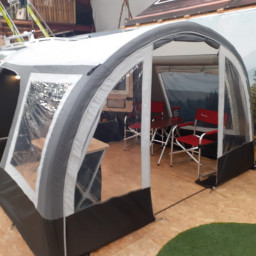 Side awning
Inflatable, tailor-made.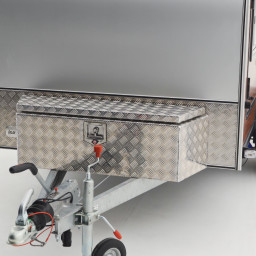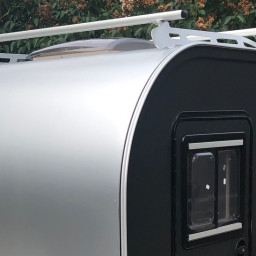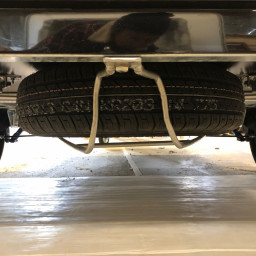 Spare wheel
Located under the cabin.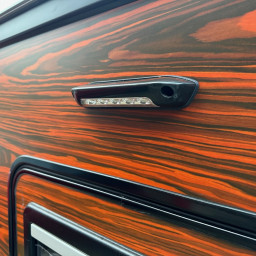 Porch lamp
Above the door on one or both sides.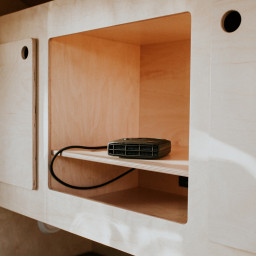 Electric heating unit
With 220V connection.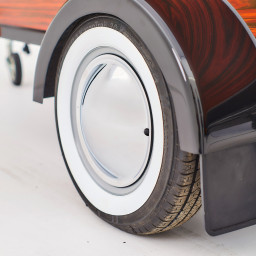 Baby Moon wheel caps
Adds cooler look.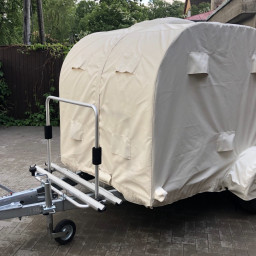 Weather cover
Protects your Kulba while not in use.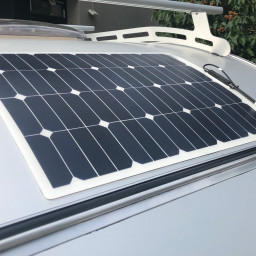 Solar panel set
100-110Wp panel + controller.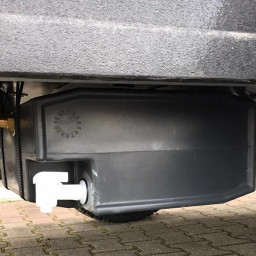 Waste water tank
15L, placed under the cabin.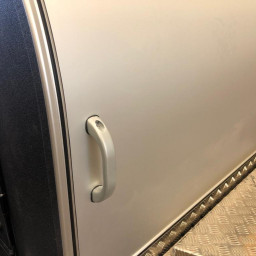 Grab handles
On the front of the cabin.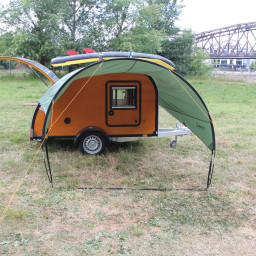 Tarp
A super simple awning.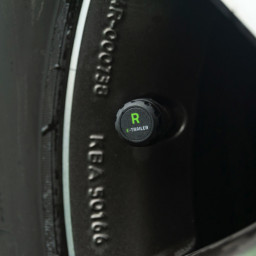 E-Pressure sensor
For tire pressure monitoring.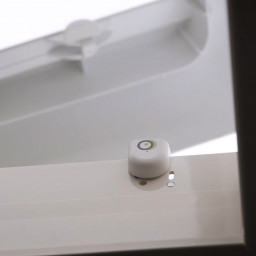 E-Switch sensor
Detects open door/window.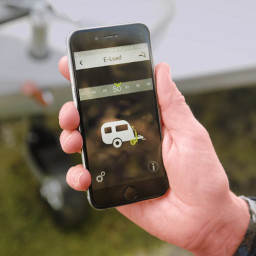 E-Load sensor
Hitch load monitoring.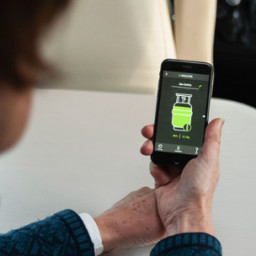 E-Gaslevel sensor
Monitors gas level in the bottle.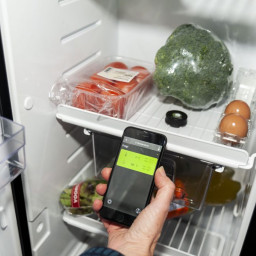 E-Temperature sensor
Inside temperature and humidity monitoring.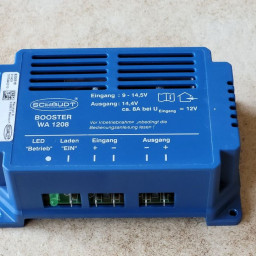 Booster
For charging the battery while driving. 100Ah AGM battery
Upgrade from standard 60Ah.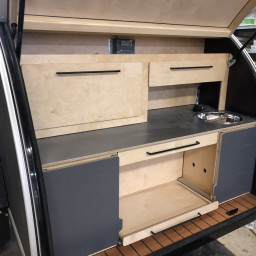 Pull-out for a coolbox
If you have your own coolbox.
Back to Woody