As Seen On









Building modern classics
Since 2011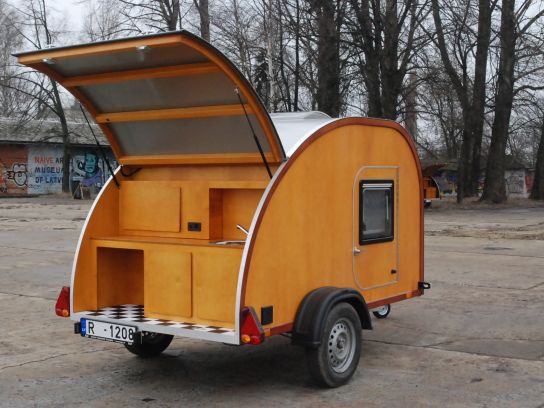 How it started
Kulba Woody model 2011. A dream about a popular holiday vehicle.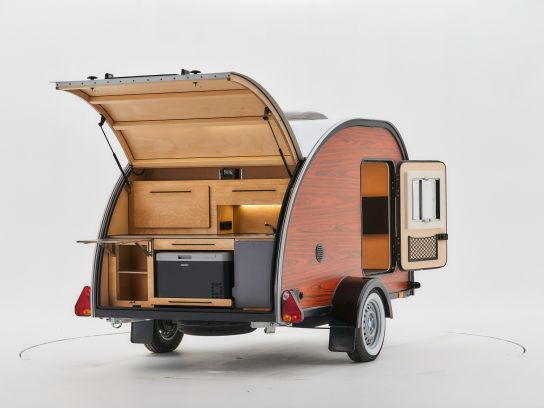 How it's going
Kulba Woody model 2022. One of the best teardrop trailers in the world.
What makes Kulba so good?
At Kulba, most of the trailer components are made in-house by our qualified design, production and assembly team. This allows us to control the layout and options to suit our customers wants and needs.
Quality inspection at every stage of the build
Each Kulba teardrop trailer is crafted one at a time and exactly according to our customers' specifications, with every detail completed and inspected. We have split the production processes into several stages and quality control is performed at every stage according certain criteria. This helps us to eliminate mistakes and avoid faulty parts. It allows us to keep quality in mind throughout the entire manufacturing process and ensure the achievement of the desired level of quality at all times.
Our guiding principles:
We only promise what we are able to deliver, and we always keep our promises. 
We never compromise on quality.
Best advertising is done by happy customers.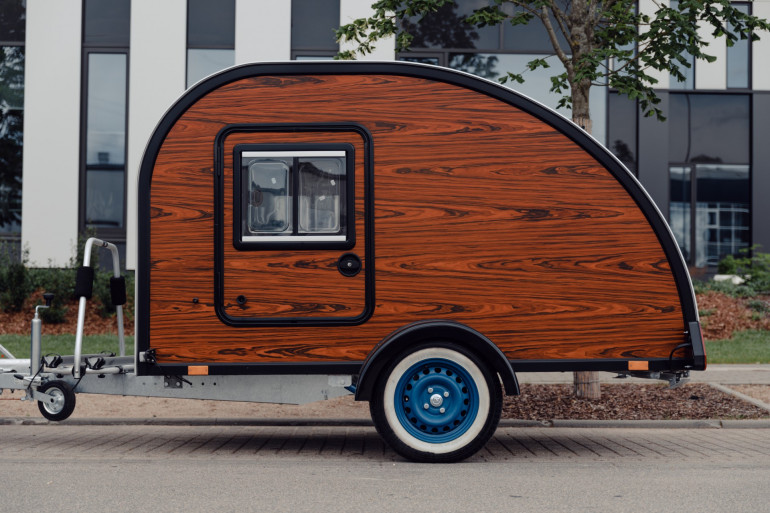 Experience gained through time
Being in the market for over 10 years makes the Kulba team one of the most experienced manufacturers of teardrop trailers in Europe. Our knowledge and skills obtained during this period of time have helped us to polish our products and processes to deliver one of the most aesthetically apealing and functionally thought-out compact campers in the European market and beyond.
Compliance with EU standards for safety and sustainability
Kulba teardrop trailers proudly carry the "Made in EU" labelling. Our "Made in EU" tag highlights the positive effects of compliance with EU regulations and standards which make Kulba trailers safer and friendlier to the environment.
We address environmental sustainability through design and longevity of our products, as well as local sourcing and usage of renewable materials.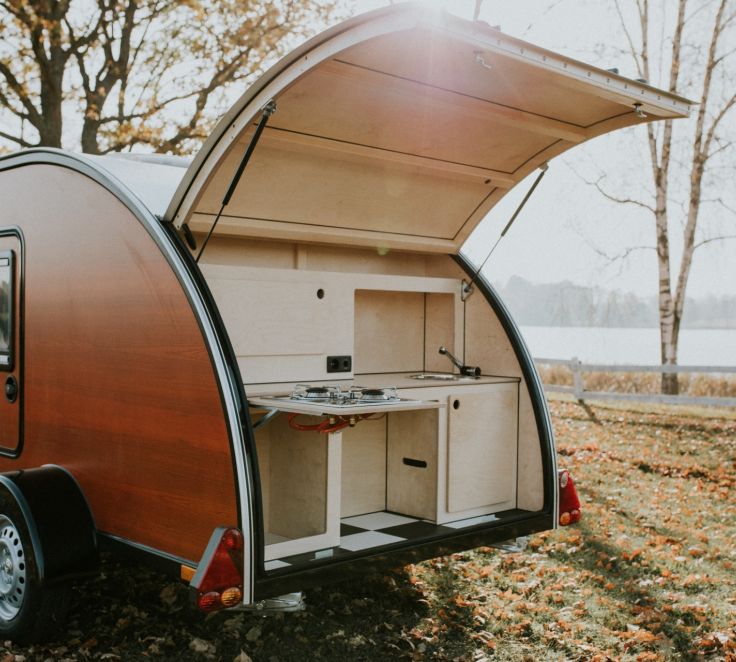 Timeless design
The teardrop shape of compact travel trailers is classics of a form-follows-function product that has been in the market for decades. Brought up to date with changes in accessories and accents, it represents a typical example of a timeless design that lasts for years.
At Kulba, we believe that timeless design has incredible longevity, thus we are making things that will never go out of style.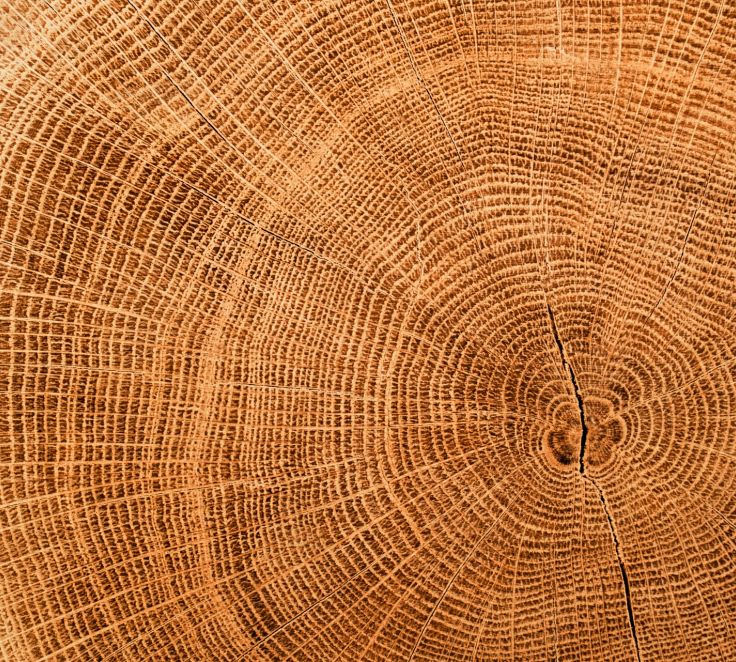 Longevity is the real sustainability
A product that has a market life of two or three years is not a sustainable product by itself even if it is made of sustainable materials.
Making a good, valuable product with a long life, low ecological footprint, and other environmentally friendly qualities is not easy but we strive to do the best we can at any given moment.
At Kulba we see ourselves as a long-runner in the market, therefore we are making things that people will like and use for a very long time.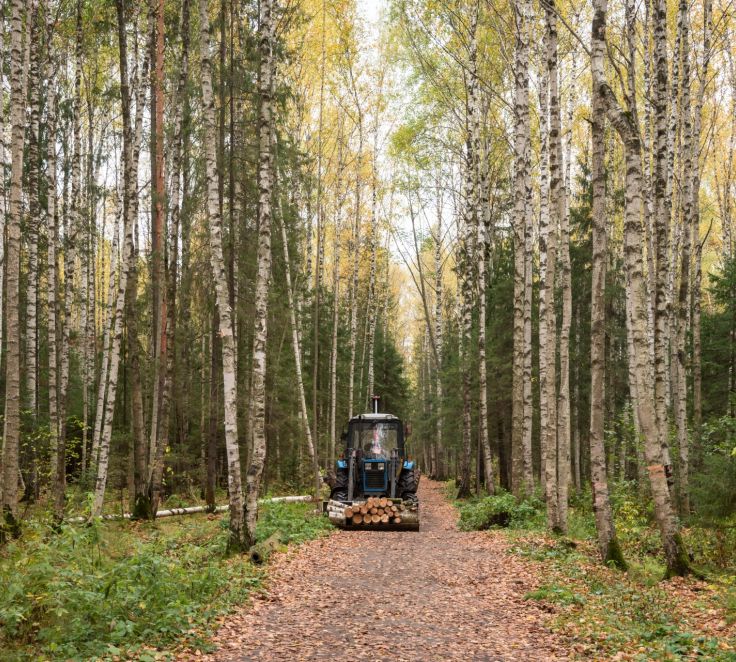 Local raw materials - smaller ecological footprint
When addressing lessening our impact on the environment, even small steps are important. Since our very start, one of our fundamental principles has been to build Kulba trailers as much as possible from locally sourced and manufactured materials.
The Baltic birch is grown and harvested here in countries around the Baltic sea and processed in Latvia by Riga Wood, a local company that is a global leader of performance oriented birch plywood based products.
The ecological footprint of local manufacturing is much smaller because we don't need to transport main resources and materials over huge distances.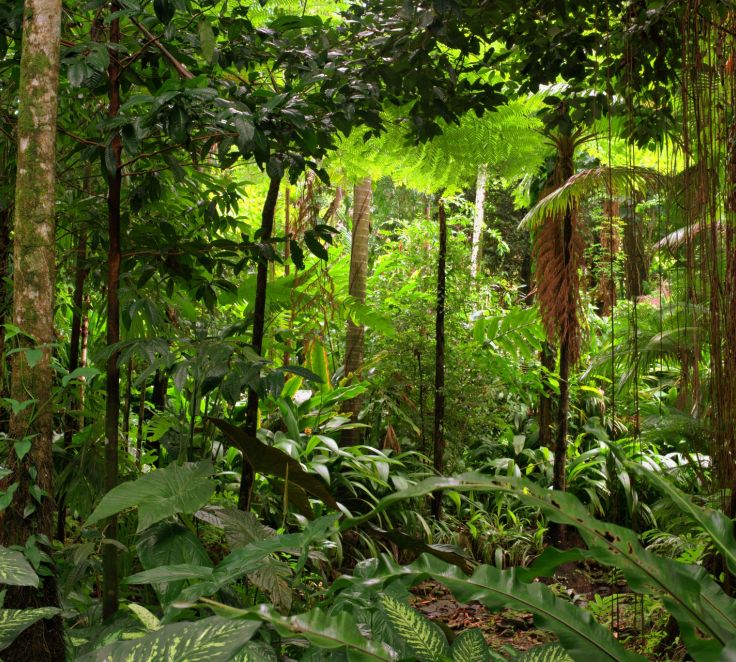 We care about rainforests
Although we are far away from rainforests, we have chosen Brazilian palisander wood texture for the outer walls of Kulba Woody because of its very distinctive and eye-catching accents. And because we use engineered veneer to decorate the outer walls of Kulba Woody, no wood in the Amazon basin has been hurt due to us.
Like natural veneer, the engineered veneer is real-wood and born from a natural core of fast growing trees here in Europe (for example poplar) that are grown specially for this purpose.
The difference from natural veneer is that the engineered veneer is made through templates and pre-developed dye moulds to imitate the texture of different other wood species, while still maintaining the natural wood grain.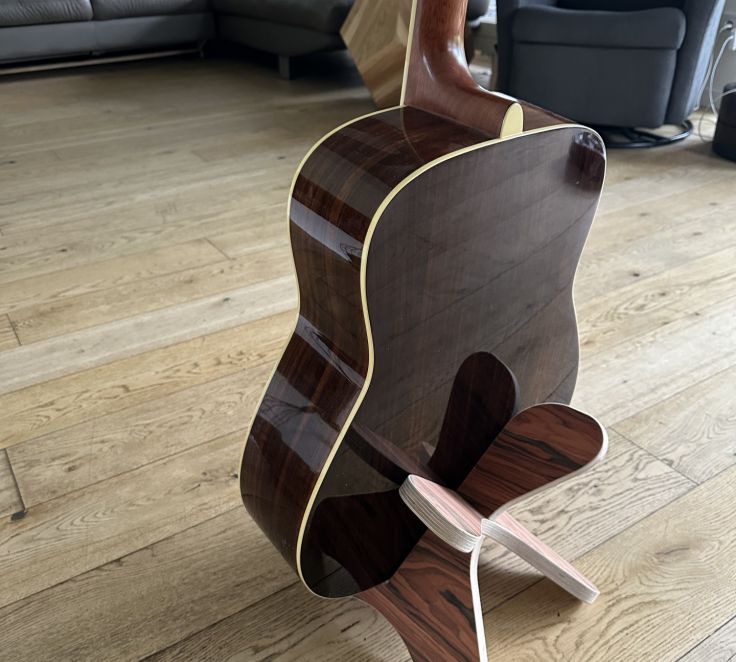 We use scrap wood to make good things
There is always some scrap wood left at woodworking facilities and we never waste it. We take responsibility for ensuring that all wood material is used in a meaningful and sustainable manner to create value. With a bit of creativity scraps can be turned into something useful like guitar racks, cup pads, key chains and other small wood projects.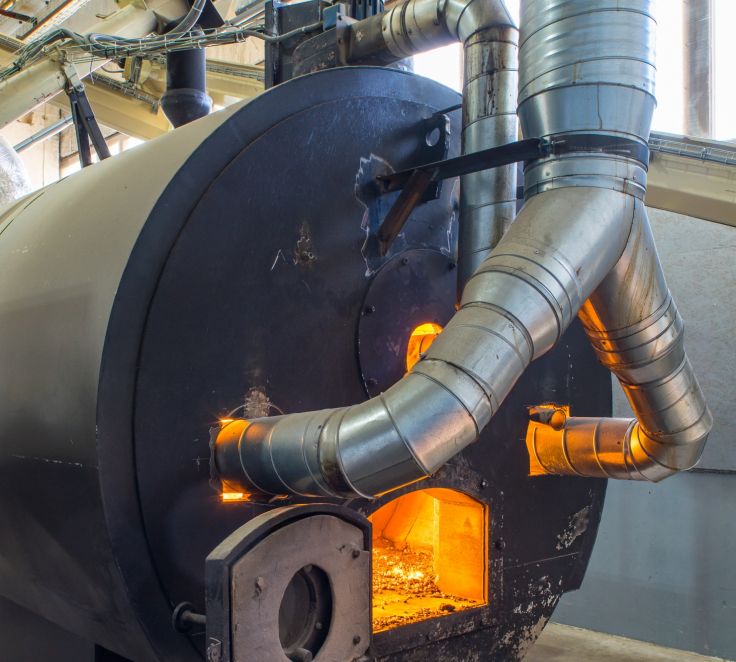 No chip is left behind
We burn all the sawing by-products like wood chips, sawdust and wood shavings for heating our production site during winter. These are CO2-neutral energy sources because when they are burned, they only release as much CO2 as the trees absorbed while they were growing. 
We live up to this responsibility by completely closing the value creation cycle.
Birch4Birch
We plant a new birch tree for each Kulba trailer built.
That's our deal with Mother Nature - to support reforestation of Baltic birch in our homeland.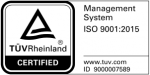 ISO Quality standard
Our production is certified according to ISO quality system standards and approved by the German TÜV.
Why is ISO 9001:2015 relevant?
We have certified our internal processes to comply with ISO 9001:2015 quality management system standard. This helps us to meet the needs of our customers within internationally recognized statutory and regulatory requirements. 
For us at Kulba it means:
happier and more competent employees,
increased efficiency and fewer mistakes,
better quality output,
improved customer satisfaction.
Put simply, the ISO 9001:2015 quality standard ensures that we keep our promises and you get reliable, desired quality goods and services.