Teardrop trailers offer comfortable and easy travel, regardless of whether you're going for a quick weekend getaway or plan to stay on the road for a year. They open up a whole new world of sightseeing, and will bring you closer to nature than any other caravan can. There are indeed many advantages of owning a teardrop trailer, and here's our top list from Kulba perspective.
1. You have closer connection with nature
Teardrop trailers are wonderful to get you out in nature. The compact size allows you to park it pretty much anywhere, and as you don't have too much space indoors in your camper, you'll be encouraged to spend time outside.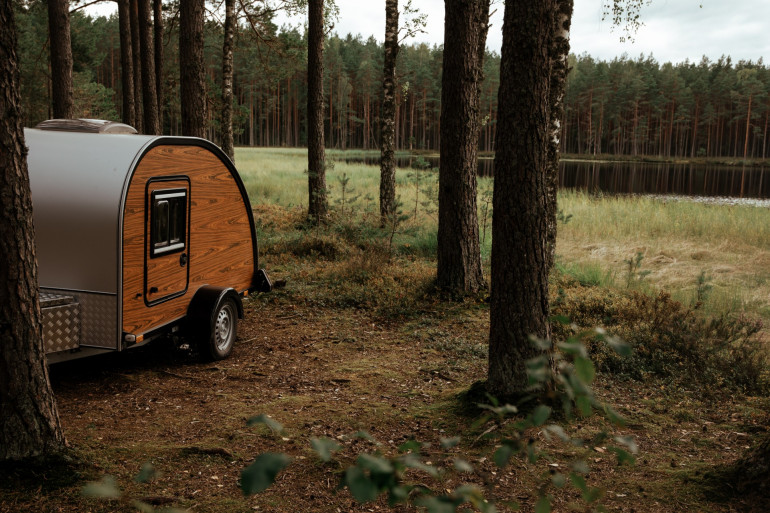 2. You care about the environment
The compact size and streamlined shape of teardrop trailers greatly reduces the fuel consumption of the towing car. In addition to cutting down on fuel, teardrop trailers are highly energy efficient and contribute to a more environmental friendly travel experience. What's more, fewer materials are used for building a tiny trailer. All these factors make teardrop trailers probably the most sustainable travel trailers.
3. It saves your money
A teardrop trailer brings on huge savings. First, you'll save money while purchasing a teardrop trailer as they are normally cheaper than bigger caravans. Then, as already mentioned, the benefit of less fuel comes into play, as teardrop trailers are more economical to tow due to its light weight and aerodynamic shape. You can also cut costs on maintenance thanks to the teardrop trailer's smaller size and simplicity of construction.
4. Your trips are hassle-free
Due to limited space, only the essential camping gear can be stored in a teardrop camper. With a teardrop trailer you can be out on the road in a matter of minutes, and you won't have to do all the unloading and unhooking that bigger caravan owners need to get on to when they reach a campsite.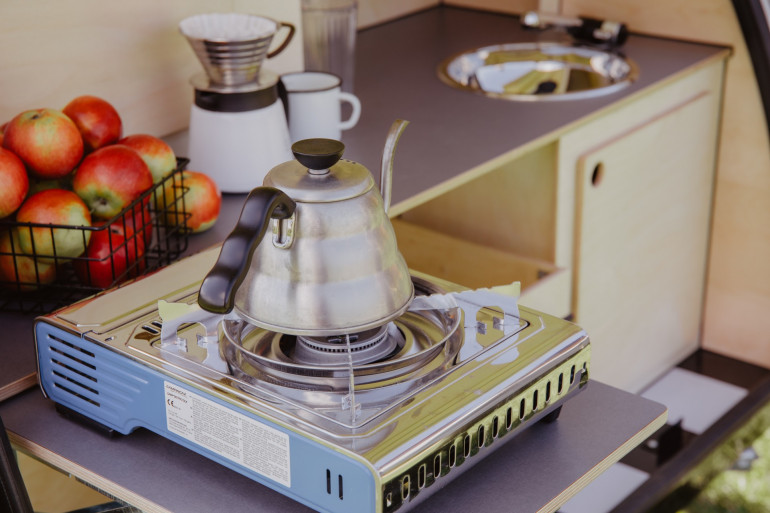 5. It makes you look cool 
One of the reasons teardrop trailers are so popular is their attractive design, making them look very good in combination with almost any towing vehicle. You'll definitely be the coolest camping enthusiast in sight while cruising down the highway or setting yourself up at the campsite. More than being practical, teardrop trailers have an esthetic to them that adds a lot of coolness to their owners.
6. It helps you get new friends
When you stop at a camping place or anywhere else, it is guaranteed that people will come over to admire your teardrop trailer. As teardrop trailers are a modern treat, most people are curious and enthusiastic about them. This gives you a golden opportunity to show off your gem of a camper, and instantly make new friends wherever you go. Invite your new buddies over for snacks or drinks from your cool modern kitchen, and make memories that lasts a lifetime!
7. No worries about storage
Teardrop trailers take minimal space as they are highly compact. This means you can fit your trailer inside or just next to your garage or underground parking and not worry about a special storage facility for your mini caravan during the off-season months.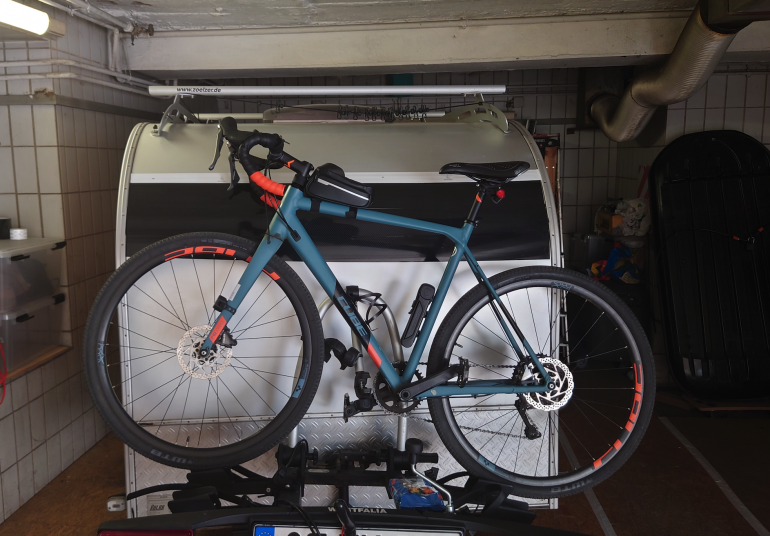 8. Low maintenance
Teardrop trailers have a simple construction, which makes it harder for things to go wrong. There are fewer systems and moving parts in place than with big caravans, which opts for less maintenance. This, in turn, will save you more money as you won't have to invest too much into maintenance.
9. Easy to upgrade 
Teardrop trailers are easy to upgrade. You start your owner's experience with a simple version and later extend the functions of your teardrop trailer by adding extra equipment like a roof rack, a bike rack or a cargo box to have space for your desired gear. You can also add on solar panels to have more independence, or side awnings to gain extra living space and better cope with the natural elements.
10. It is bigger than it looks

Although teardrop campers can look adoringly cute from the outside due to their mini size, you'll be surprised how much space they actually have. Looking at it from the outside, it might look like there's hardly any space for anything; however, inside it feels more spacious. Every corner of the interior in teardrop campers has a smart design, which means that you have hidden storage compartments and the extra space you need for your necessities. A perfect blend of comfort, minimalism and security to ensure that you can enjoy the great outdoors.