To protect the environment and preserve natural resources for the generations to come, sustainable travel has become synonymous to modern travel. We believe that a teardrop trailer will be your magic ticket to experience sustainable travel on a whole new level.
Innovative travel solutions
Generally speaking, one could define sustainable travel as a balance between satisfying one's wanderlust and making sure that the planet is protected for generations to come. Sustainable travel embraces different aspects, all the way from reducing carbon emissions of the journey itself to supporting and respecting local economies, cultures and eco-systems.

If you choose a teardrop trailer, you're in for a treat. Not only does it look incredible cool on the road, but a teardrop trailer makes it possible for you to embark on a sustainable journey and minimize your eco footprint. Thanks to the minimalistic design, compact size and energy efficiency, a teardrop trailer can be your sustainable travel companion for years to come, all while exploring and connecting with the nature – be it close to  home or in another part of the continent.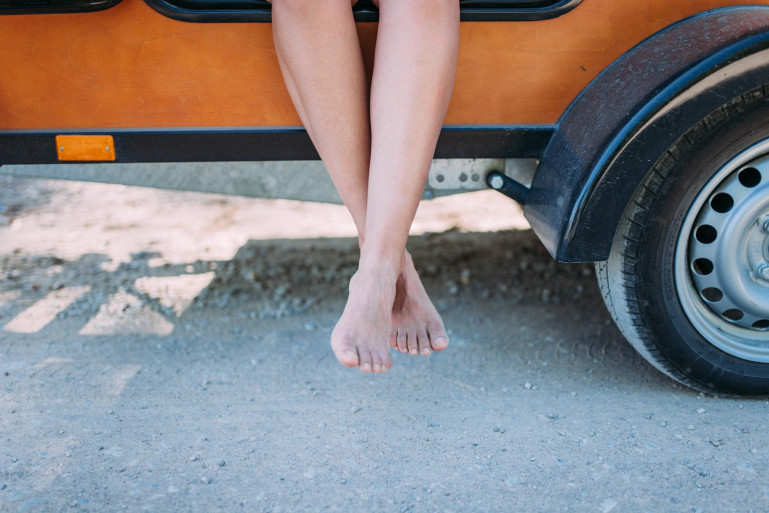 Minimalism is key
With a teardrop camper you'll use less fuel, hence also lower your carbon footprint and save money! This is all because of the lightweight mini caravan, where you'll have enough room to be comfortable, and at the same time protecting nature. But the sustainability points don't stop there. You're probably thinking, "What? There's more?" Yes! A teardrop trailer fulfil so many criteria, it can be considered your sustainable travel buddy.
Teardrop trailers are specifically designed to be energy-efficient, which means no generator for the air conditioner or heating system. Since the trailer is built to keep itself cool during the warmer months and warm during the colder months, you'll reduce energy consumption and your carbon footprint on the road.
A great way to see the world
If you're keen on leveling up your sustainability points, there's a better way to indulge in sustainable travel than owning a teardrop trailer: rent one! This will bring you flexibility, reduced costs and more freedom for you as a sustainable traveler. By choosing to rent a mini caravan, you'll avoid the upfront costs that is needed to buy a new trailer.

In addition to this, you'll be part of reducing the demand of new trailers to be built, which is an excellent way to lower the usage of new materiales and energy. Here at Kulba we offer the opportunity to rent a teardrop trailer in various locations across Europe, making it much easier for you. This way you won't need to maintain or store your teardrop trailer when not in use - simply just rent one for the time you're traveling and lower your carbon footprint. Being sustainable has never been easier!